You'll find tons of cruise accessories out there, but take advice from experienced cruisers. Here are Amazon's top-rated cruise products.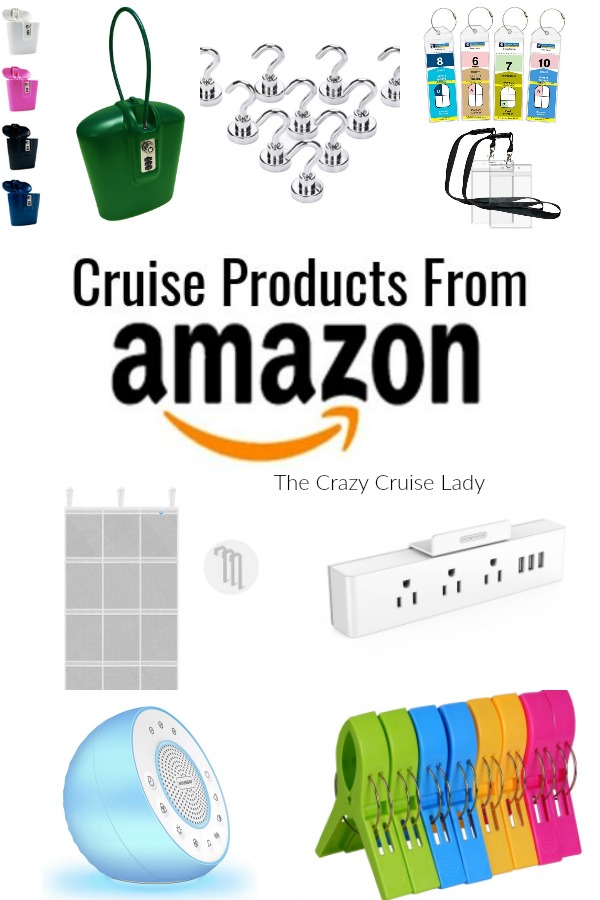 Amazon Cruise Accessories
You may come on vacation to relax, but that doesn't mean that you'll be leaving your electronics behind. Most cruise ships offer special cruise apps for keeping track of daily activities and communicating with fellow cruisers. Keep your smart phones, tablets, smart watches all on full power with handy USB charging ports.
Extra outlets are a MUST. Most cruise cabins offer only one main outlet, or two plugs at a time.
No matter what power strip you choose – be sure it is a NON-SURGE PROTECTED, like the one linked here, to comply with cruise regulations.
Days at sea can get WINDY – and you don't want to do battle with flying beach towels. Keep them in place with these clips.
BONUS: Use these clips in your cabin to hang dry swimsuits or to clip cabin curtains closed for a better night's sleep.
We have all been there – the last responsible adult guarding the pool chairs and beach bags. Its getting hot, and you just want to hop in the pool or take a quick trip down the slide. But what about those valuables – cash, phones, room keys – in your beach bag? Don't risk leaving them unattended.
Instead, lock your stuff securely in your poolside safe. You can latch it to your pool or beach chair and enjoy the pool and slides for as long as you like, knowing your valuables are protected.
Remember the good old days of cruising, when the cruise line sent you a giant packet in the email – complete with all of your cruise reservation details and luggage tags? Not anymore. Now your boarding pass in on your phone app, and you need to print out your own luggage tags.
These printed luggage tags (stapled on) are flimsy and unreliable. The last thing you want to deal with on embarkation day is lost luggage. Your waterproof, heavy-duty luggage tags will guarantee safe arrival of your stuff.
Staying organized in a tiny cruise cabin seems like an impossible task. Make the most of your vertical space to stay organized.
Start with a over-the-door shoe organizer – perfect for holding lotions, sandals, hats, and more.
IMPORTANT: make sure that your hanging organizer is FIRE RETARDANT like the one shown here. Cruise lines have strict policies. If it's not fire retardant, they'll likely just confiscate it.
Next, grab some heavy-duty magnetic hooks and clips. FUN FACT: cruise walls and doors are metal, so you hang hang these bad boys just about anywhere. Clips can hang your itinerary or other paperwork, while hooks are perfect for keeping by the door to hold hats and cover ups.
If any member of your cruising party make late-night trips to the bathroom (I'm looking at you, guys), a night-light is essential. Get a night-light that serves double-duty as a noise machine.
You never know what your cabin neighbors or hallway passersby will bring, so ensure sound sleep with a white noise machine.